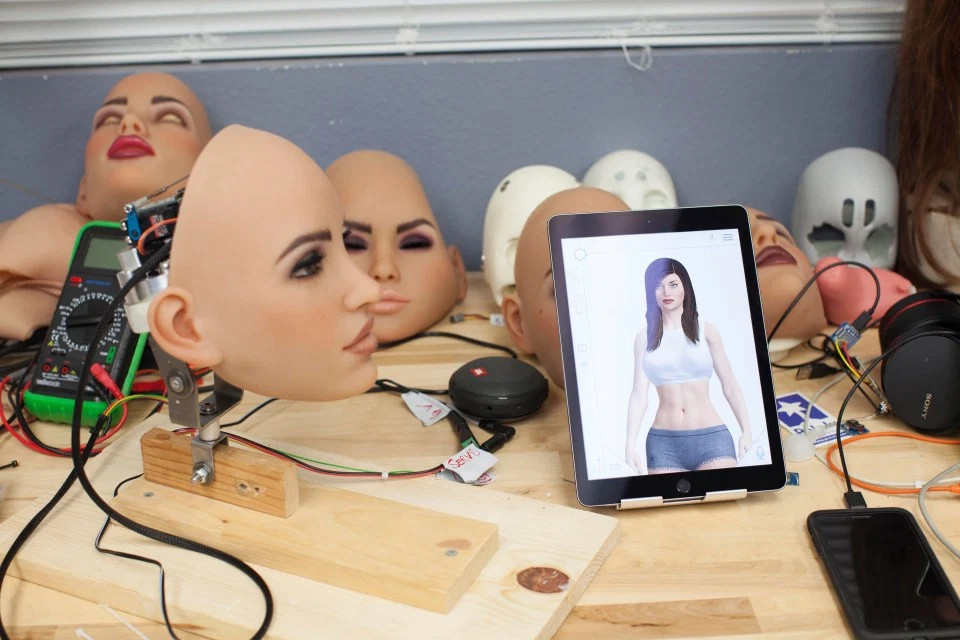 The Society for the Scientific Study of Sexuality has a meeting to talk about "Free Speech Considerations in Regulating Artificially-Intelligent Sex Robot Dolls", according to Xbiz. Free speech for Sex Robots? Ah well. The term they use os Artificial Sociosexual Entities, they first came to the public eye in 2016, they're shipping all around the world now.
One of the companies building Sex Robots (the sex-bot, who would have figured) is Realbotix. For 7,000 UK Pounds they'll sell you a realistic doll. You can choose a custom head which is paired with hi-tech bodies that offer internal heating, self-lubricating genitals and even touch sensors. The sex-bots are powered by an AI app that runs on a smartphone or tablet. How realistic? Well, some men seem to think very! A man in China married his sex doll in 2015. The self-lubricating model wasn't available back then. We can only wonder if he ever cheated on his wife with the internal heated model. 
The very first sex dolls date back to the 17th century. Dutch sailors created hand sewn masturbation puppets made of cloth, leather and old clothes. The first commercial dolls where advertised in 1968 in pornographic magazines. Today the realistic models are shipped door to door. How long before a sex robot will book a ticket and travels right to your doorstep? Happy Hunning!
read more...